21st Century Editorial Logs...

When we were collating ideas for the 'perfect package' of cloud-based television production technology, it was immediately clear that including a platform for making editorial notes would be essential. With the RIMMS system we devised, whether you're out on location with a RIMMS iPad, or in a busy gallery in front of a computer, accessing the RIMMS suite and creating, editing and reviewing storyline events has never been quite so simple: All the information you could want, all in the one place.

This module is not yet available for general release since we are testing it thoroughly to make sure it's ready! Give us a call if you're interested and we can let you know when you might get your hands on it!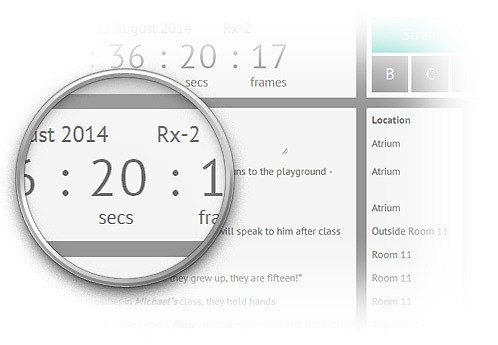 Real Time Event Logging
Make notes and annotate footage against time-code from our servers, or sync the RIMMS clock with your camera clocks to use RIMMS to log on location, anywhere in the world.
Then, instantly, your logs can available for the rest of your team to review from any RIMMS device.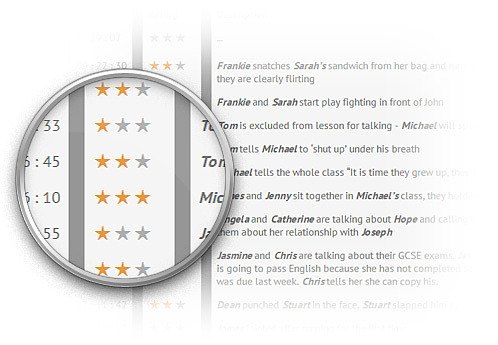 Star Rating System
RIMMS gives you a rating system for every event that you create.
With just one tap of the keyboard, it's possible to mark every description with its importance and relevance to the wider storylines, or flag it as a specific shot such as "GV", so reviewing the events later on is simpler than ever.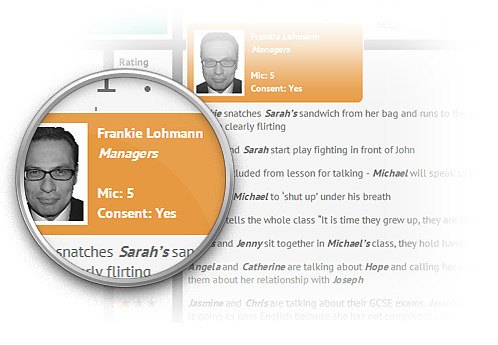 Automatic Contributor Tagging
All the while you are writing notes, RIMMS scans the text for the names of contributors who exist in the RIMMS database.
This means that not only are a contributor's details and background information available with one click, but if they are assigned to a microphone at that time, RIMMS will display that allocation along with the contributor's headshot; cutting out the hunt for a long-lost microphone log.