Keeping track of microphone
allocations has never been so easy

Whether you've sixty microphones or six, on unscripted observational documentary rigs or multiple single camera location shoots, knowing who's wearing which microphone is essential. Your sound mixers need to be kept up to date with each microphone change in real time, whilst your editors and dubbing mixers need to have the information accessible in an easy format when they come to build scenes in post production. So, we came up with the RIMMS Mic Tracking module to take care of all of this and more.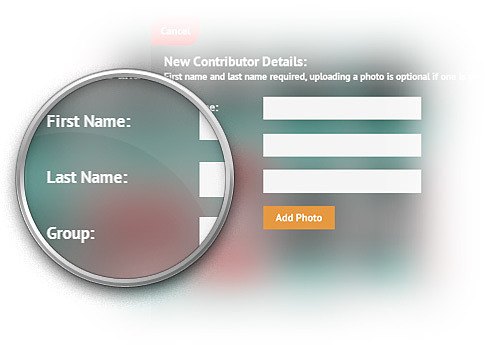 Input and update microphone
data from any RIMMS iPad
By using the handy, sling-over-the-shoulder RIMMS iPads, floor crew can digitally allocate microphones on the grid, as they are fitted to the contributors.
Once updated, the microphone assignments are stored and collated ready for use in the edit to easily track a contributor and their relevant audio in post-production.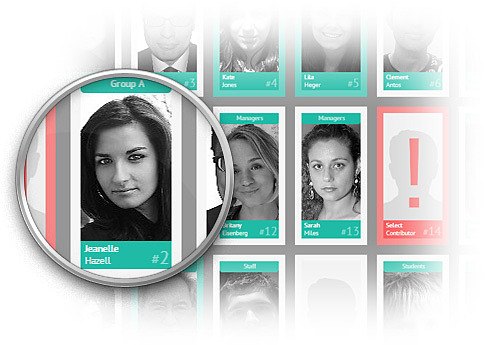 Optimise the shooting time
with Contributor Headshots
The use of RIMMS iPads means that digital photos can be taken of new contributors who may not already exist in the show's database or, indeed, allocations are made to contributors chosen from a list of favourites or using a search of those.
Photos are not only displayed on the mic grid, but also added to a contributor's profile (along with any consent/release information using RIMMS Releasing). The grid then displays a photo, consent status, name and group for each microphone.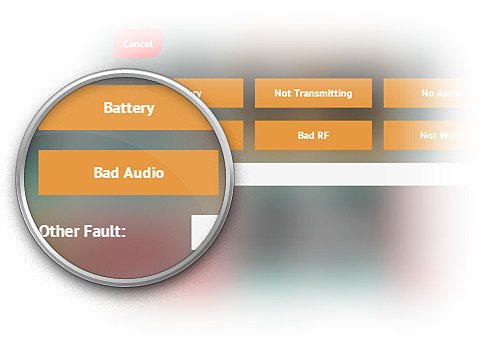 Log Microphone
Faults and Comments
When using the RIMMS Mic Tracking system, the sound department are asked to acknowledge each microphone change by simply tapping the screen when it happens; this way you can be sure that nothing is missed.
The sound department also have the ability to report any faults and problems using the RIMMS system. By doing so, all other RIMMS users on the show can see the fault to ensure a quick resolution; all faults are also stored and displayed in the microphone logs for the reference of Post Production.
Click here to get in touch with us for more technical information, to arrange a demo, or to get a quote for your show