Listening in a whole new way
We've pioneered our own unique streaming protocol; it sounds complicated (and it sort of is) but it's also very cool. It means that we have the ability to send microphone audio to your iPad over WiFi with less that 20ms' delay.

That bit's quite good, but it gets better...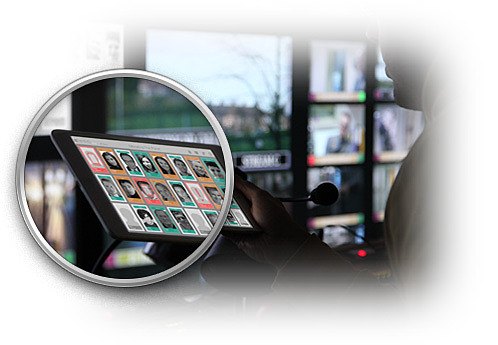 Use your RIMMS iPad to
listen to any audio source
When booking RIMMS for your show, you can request the ability to use the RIMMS iPads in the gallery to listen to contributors' microphones.
Simply tapping a contributor's photo will start the RIMMS system sending that person's audio straight to your iPad over the wireless network.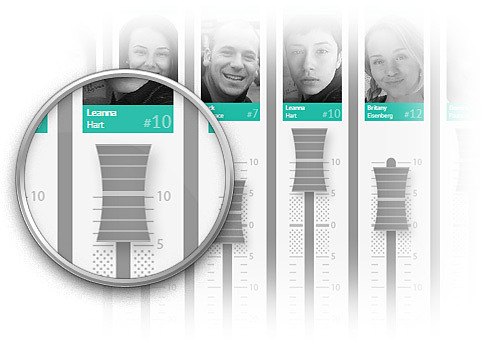 Create a personal mix for listening
Not only can we send audio from individual microphones, we've also devised an interactive, remote mixing-console for the iPad that you can use to mix multiple audio sources together to make a personal mix to listen to.
Simply select more than one microphone at a time, and swipe right to access the mixer page to adjust levels.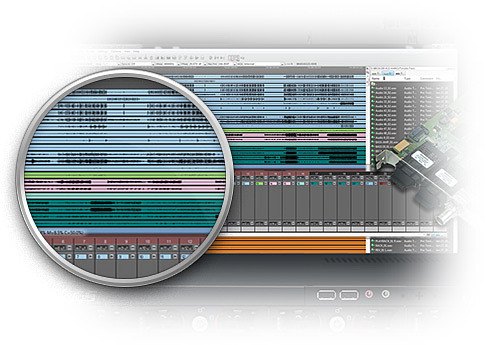 Record RIMMS audio
When we built our streaming servers for RIMMS, we had another idea... We made it possible not only to use our iPads to listen to microphones and mix them together, but also to control our server on-site so that the mixes you create can be fed back to the sound department and recorded.
So, if like some shows, you have producer/directors cutting pictures and mixing sound, this is by far the easiest and simplest way to ensure high quality audio.